Hey guys! I don't know if I've mentioned, but I recently got a job at a book store, which I'm loving so far! We're allowed to sticker books as staff books, ones we guarantee as good reads that we love and would recommend, which I LOVE, as someone who runs a blog basically to recommend books. I thought I'd share with you guys which books I staff-picked or mention quite often when I'm asked for recommendations!
1. Shadow and Bone by Leigh Bardugo – This is always the one I recommend when customers ask me for recommendations for teen or fantasy novels! As you may know, I absolutely adore this series and wish everyone would read it!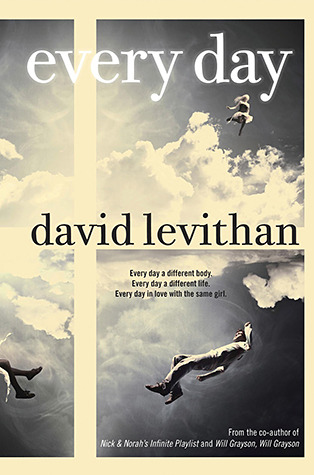 2. Graceling by Kristin Cashore – Another fantasy I'm constantly recommending, I love love love it.
3. I'll Give You The Sun by Jandy Nelson – For those looking for a contemporary that will break their heart a bit and make them think.
4. Everyday by David Levithan – When people ask for something a bit different, for something for people who like John Green but also want something a bit more than contemporary...
5. Under the Never Sky by Veronica Rossi – For those "I love Hunger Games and Divergent" people who don't want to stray from dystopians
Those are just a few of the books I feel like I'm always recommending, but as I continue on in the job, I'll perhaps post a few more!
Happy reading!
~Kristy